Wealthy Brilliance Industrial Company Conception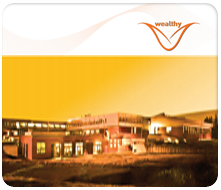 Wealthy Brilliance Industrial Company is a supply engineering product trading Business Company specialized in the supply of parts and consumables. In these fields we are cooperating with leading suppliers from Europe, USA and Asia. Our goal is to offer high quality product, good services at reasonable prices. We are professional business and our products are highest available quality standards.
Our expertise is to supply all kinds of heaters and thermocouple for all industries especially for plastic, food, chemical, oil and gas. With our existing stocks facilities, we are able to serve our customers with good delivery time and reasonable prices, of course at high quality products.
Our philosophy is to offer you more than 100 % satisfaction. We want to be Work together with you